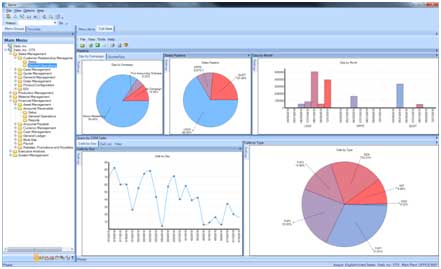 During the sales process we get a lot of questions about what Dashboards can do in Epicor.
– We've currently updated our dashboards piece. It is no longer on this page. For information about dashboards capabilities contact us and we can send you some information.
Above is an example of a data entry dashboard that is used for a telemarketing campaign.
Suggested