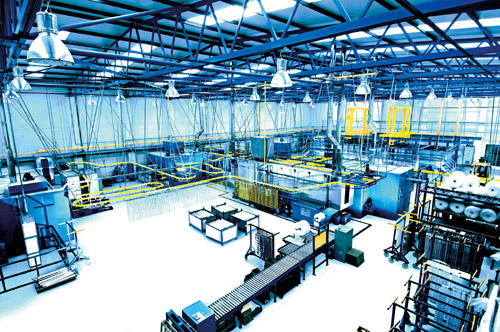 Do I Need Cloud ERP?
Manufacturing ERP software has for many years been solely implemented on-premises. Software vendors, including Epicor ERP upgraded to a two-tier option where manufacturers could extend their legacy systems using cloud and on-premises options. Epicor did this to allow customers the best of both worlds an article by ZdNet notes. Epicor wants to offer "packaging services so that those businesses wishing to retain on-premises solutions can get a fast start towards customizing yet do in such a way that the resulting services can be shared."
Software as a Service
Customers using SaaS (Software as a Service) based manufacturing and distribution software will increase from 22% in 2013 to 45% by 2023, a Gartner study found.  According to MintJutras, a leading research and advisory firm tracking ERP trends, a survey completed in 2013 shows SaaS-based applications will steadily grow from 22% of all manufacturing and distribution software installed to 45% within ten years.  The catalyst, notes Forbes contributor Louis Columbus, for much of this growth will be two-tier ERP system adoption.
Get Better Compliance Options
What comes into play here is how legacy systems are unable to keep up with compliance. Manufacturers need software designed to help you meet ISO 9100, AS9100 Rev. C compliance for example. Legacy systems just don't have the data modeling ability to support quality management and compliance.
Mobile Options are a Must
For manufacturing shop floors, traditional ERP mobile systems were used primarily for material handling, warehouse management, traceability, quality management, logistics and service tracking, says Columbus: "From the discussions I've had with CIOs and a few CEOs of manufacturing companies, there's a high level of interest in analytics, alerts and approvals on Android and Apple tablets" Columbus adds.
Does your current ERP system make the cut? Let us know in the comments below.