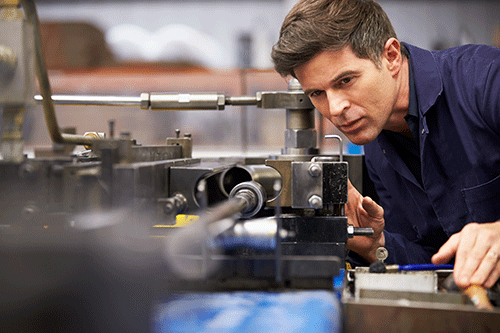 Salesforce Allows Manufacturers to see ROI
Salesforce is the world's number one cloud computing company for a reason. Companies in the manufacturing industry experience an increase in top line revenue, when using Salesforce.com, by connecting their customers, employees, partners and products. With so many CRM options to consider, selecting the best system for you involves evaluating how the platform will improve your bottom line.
---
Salesforce helps manufacturers with 5 core functions:
Improve Sales Coordination
Deliver Superior Customer Service
Collaborate with Partners
Listen and Engage Across Marketing Channels
Innovate and Build a Company Ecosystem
You may have at one point faced the challenge of needing to differentiate based on service, channel partner execution, marketing and driving connected product value.  CRM (Customer Relationship Management) is way more than a basic tool to manage customers and contacts. This is particularly true when integrated with your ERP. For more on that topic, feel free to check out our page on CRM and ERP integration.
See how other manufacturers used CRM to their advantage:
---
Caterpillar Improves Customer Responsiveness
Caterpillar, Inc., the world's leading manufacturer of construction and mining equipment had a problem. Multiple Caterpillar employees were contacting dealers and customers and each employee didn't know when a customer or partner had already been assisted. They wanted to continue to grow their customer relationships and needed a better way to do so. They used the Salesforce partner portal functionality to access cases, accounts, and contacts. Customers loved the new system and how much more user friendly it was.
---
Legrand Builds Sales Success
Legrand North America, a commercial and residential manufacturing company,  increased sales per project using a Salesforce tool, Chatter. This allowed them to harness internal company intelligence and collaboration. Their culture shifted to becoming more collaborative as a result. Salesforce CRM also allowed them to improve pipeline visibility and forecasting with a unified sales process across multiple channels.
"Sales teams have become more confident in our CRM data quality," said Ken Uhlmann, Director of CRM Systems for Legrand.  "Accurate data isn't everything, it's the only thing."
---
CH Briggs Builds Customer Relationships with Salesforce
CH Briggs is one of the largest, independently owned distributors of specialty building materials in the East Coast. They felt the effects of the housing bubble burst in 2006 and by 2012 they created a new customer base. They still needed to differentiate from the competition. Salesforce allowed them to get a complete view of the customer. CH Briggs saw a 15% reduction in sales rep calls to the call center with their mobile sales app. They also had a 2 day improvement in quote management and close rate by integrating with ERP (Enterprise Resource Planning).  "Salesforce was much more than a CRM, " according to CH Briggs CIO Scott Withers in a company statement to Salesforce.com. "We felt it was a platform that we could use to integrate and to build into our strategy to enable success at our company."
Read about other companies that are winning with Salesforce.com. Could Salesforce.com make a tremendous difference in your company? Contact us anytime with your questions.